Difference between revisions of "News"
From BalCCon2k15
---
Revision as of 17:50, 6 August 2015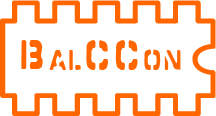 August 06th 2015
Official Trailer for BalCCon2k15 is online:) Get ready for BalCCon2k15 :)
<mediaplayer>https://www.youtube.com/watch?v=PHC-W7ttzl4&list=PLyHRd2YK1T4ypek_YcnTux1xC_Pu9JZzF</mediaplayer>
Jun 06th 2015
Three day tickets are available for pre-order
There is limited amount of tickets and will be sold on first come first served basis
You can buy or pre-order tickets on the following link:
We'll also sell tickets on site. Just show up at BalCCon2k15 and buy a ticket on the cash desk. More info about Tickets you can find on Tickets.